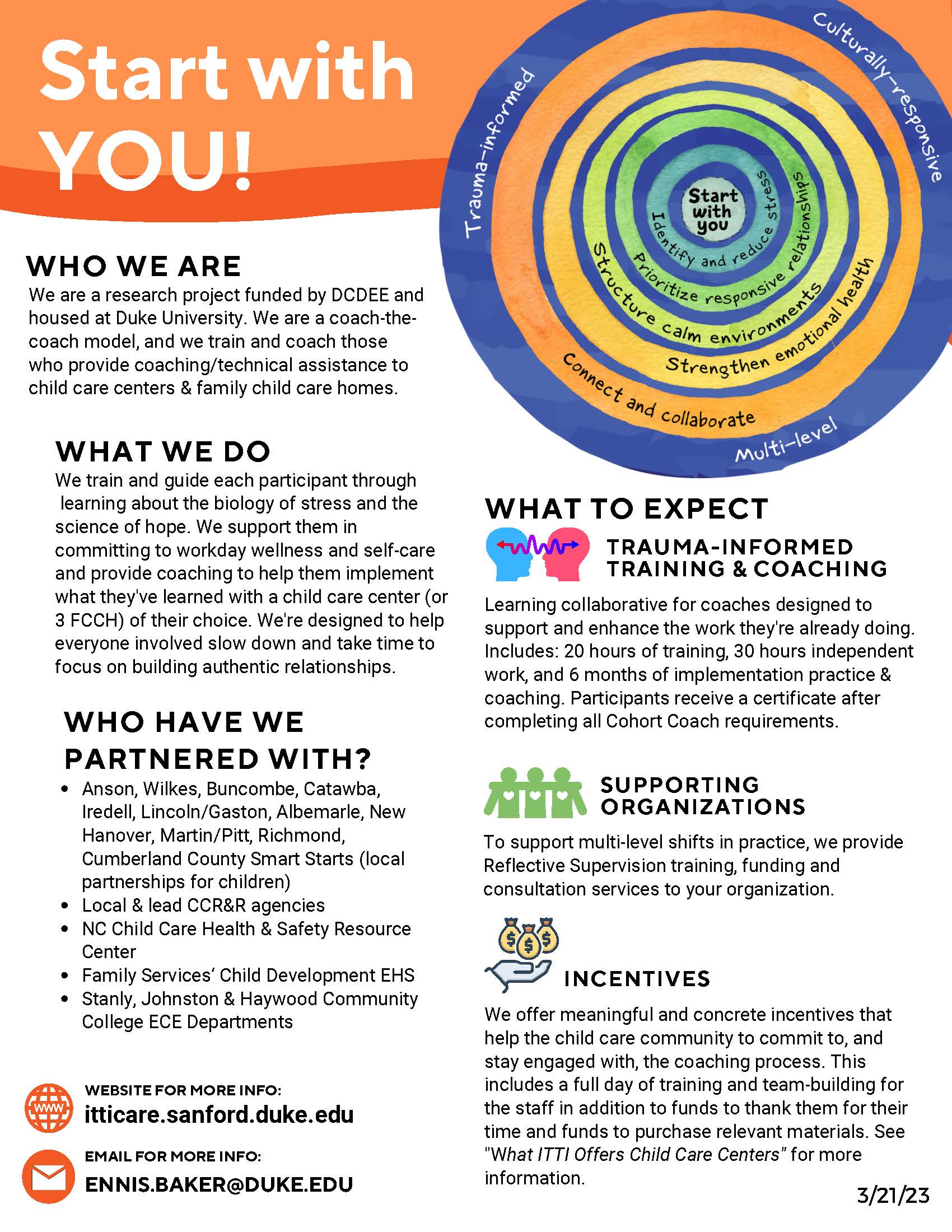 The ITTI Care Project is committed to partnering with early care & education systems across the state of North Carolina to promote a strong and resilient early care & education workforce and early childhood system of care.
The ITTI Care Project is supported by funding from the North Carolina Division of Child Development and Early Education and is aligned with The Competency Guidelines for Endorsement for Culturally Sensitive, Relationship-Focused Practice Promoting Infant Mental Health®
To learn more about ITTI Care, please review the following 14-minute video that we prepared for the Center of Excellence for Infant & Early Childhood Mental Health Consultation March 2022 Conference.
Why Trauma-Informed Care?
Fosters A Safe Environment
Who has participated? Since the fall of 2019, we have had the honor of partnering with:
Infant toddler specialists
Child care health consultants
Community college early childhood practicum supervisors
Technical assistance practitioners from local Smart Start and CCR&R organizations
Early care & education organizations
41 Child Care Centers
8 Family Child Care Homes
ITTI Care (Infant/Toddler Trauma-Informed Care) Project is an early childhood model in North Carolina that seeks to promote trauma-informed, relationship-based care in child care centers and family child care homes serving children under three.